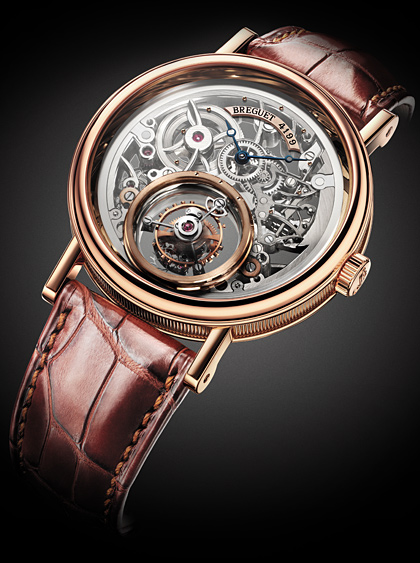 I love watches and I am now in the market for a new one and I am trying to decide on which watch to buy. Do I pick the one on the left (the Breguet Classique
)
Or do I pick the one on the right (the Zenith Xtreme Tourbillo)? Big decisions. I think I like the black look on the Zenith watch but the Breguet has a pretty cool look.
The more that I think about it, I like the Zenith watch more. Also it is free shipping which is important especially in this economy. I guess I will also save a little bit of money by picking the Zenith. The Breguet is a good deal at only $131,000 (about 6% saving off the regular price) but I hate having to pay that $9.99 shipping charge. I like my free shipping. The Zenith is only running at just below $93,000 (savings of around 40% off the original $145K). And factor in the free shipping, and I think it is a pretty good deal.
By picking the Zenith, that frees up around $40,000. Does anyone know of any good black shoes that would match this new watch? I can spend up to $40,000 for it, but I would prefer to spend only around $30K. Thanks for letting me know.
If anyone is interested in buying one too, you better hurry because there are not many in stock. Here are those watches:
Zenith:
Click Here
Breguet:
Click Here